Runner has warmed up for decades
Hang on for a minute...we're trying to find some more stories you might like.
Mick Bernardo jogged three miles to his first marathon's starting line. He said he thought doing so would loosen him up before the race.
He said he was about 195 pounds at the time and heard a fellow runner say that he wouldn't finish because of his size.
"He finished the race for me. I finished in 3 hours and 11 minutes. I proved it to myself," Bernardo said.
The now 62-year-old Johnstown resident has been running for almost a half-century. He said it started after he turned down a scholarship to play football at Shippensburg University when he graduated from Greater Johnstown High School.
"I was a football player at 240 pounds. I was going to continue it, but my head got bigger than my brain and I wanted to go to a big school," Bernardo said.
He said his heart wasn't in it if he had to go to a small school.
"I wasn't thinking about the academics. I was getting letters from the big schools, and once you get the Notre Dames of the world, who wants to go to college in the middle of the field?" Bernardo said.
When he no longer needed his body bulk to charge opponents on the football field, he said he ran to shed weight.
"I started slow with one mile, and then it became like a disease. It became infectious. I got a high from it, more or less," Bernardo said.
While he seems to wish that he had gone to college, Bernardo said that the only thing to do is move on from the decisions you make when you're 18 years old.
And move forward he did: about 8 to 10 miles per day, that is.
"Running has helped me overcome a lot. It's sort of like therapy, it helps you think. Everyone has something; exercise happens to be mine. It's my juice," he said.
He said he's always ready for anything because he enjoys running. That's his edge, he said.
Bernardo worked at Greater Johnstown High School for 31 years in maintenance and security. He said he uses everything as physical exercise.
Bernardo said he has run five marathons, and trains mostly by incorporating big, high hills into his runs. The weather doesn't seem to be a factor for him, either.
His longtime companion, Judi Passaniti of Somerset, said she remembers when he ran to her house (from Johnstown) and showed up on her porch in a snowstorm.
She said she was coming home from taking her children to a birthday party when her daughter noticed someone standing on their porch.
"There he was, without a coat on—just wearing a football jersey—with ice all over his face and his hair," Passaniti said.
Bernardo's friend Mickey Muto said he remembers hearing that story.
"It was close to wintertime, and the weather was nice out when he left (Johnstown). He wasn't dressed properly and ran into a white-out. He said he looked like the Abominable Snowman," Muto said.
Both Muto and Passaniti said they think that Bernardo will never stop running.
"I think he's going to continue till his knees or hips don't carry him. He's a true runner," Passaniti said.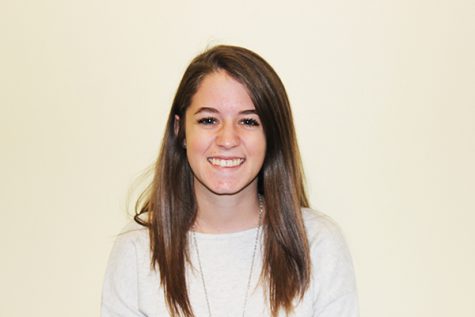 Jane Stueckemann, Managing Editor

2013 Elizabethtown Area High School
Year: Senior
Anticipated Graduation Date: April 2018
Major(s)/Minor(s): Major- Journalism; Minor- Spanish
...