Hungry chaos meets new steakhouse
Hang on for a minute...we're trying to find some more stories you might like.
On a January afternoon, servers bustled around and a bartender set his stage in preparation for Tulunes Steak and Alehouse's second business week.
Friends Michael Pilot and Todd Adam Holbay, both of Ferndale, are the restaurant's co-owners.
"We've been friends since kindergarten," Holbay said.
They also seem to be experienced business partners; Pilot and Holbay opened Tulunes Southside Saloon almost two decades ago, as well as the Southside Brew-Thru, both in Johnstown.
However, they turned those ventures over to their families so that they could open up this Geistown restaurant.
"We've always wanted to open up a steakhouse, but it was impossible to do in (Tulunes Southside) Saloon," Holbay said.
So, the pair has leased a suite at 90 Lulay St., and, through almost a year of renovation, Pilot and Holbay have created a functional steakhouse with a bar, two dining spaces and a private rentable room.
Holbay also said that they invested in good kitchen equipment to give their chefs the ability to cook high-quality meals. One item is a 1,600 degree grill that is used to sear steaks.
"When the steak is grilled, there's no way for the juices to escape. Even a well done steak, which is a sin to me, is still juicy. That's unheard of," Holbay said.
The restaurant also has more than 20 beers on tap, but Holbay said that he was most surprised by how many people liked their "Drunken Mussels" and "Alehouse Fondue" appetizers.
While the restaurant officially opened Jan. 23, General Manager Steve Leipchack was candid about how the first weekend went.
"We way overbooked," Leipchack said.
Customer Matt Wilson seemed to agree.  On the restaurant's Facebook page there are almost 40 five-star reviews from customers who seem to have had pleasant experiences, but Wilson wrote a one-star review Jan 26.
"We sat at the table for 15 minutes until a waitress even came and took our drinks and orders. Over 30 minutes later, and we still didn't have our drinks…Unfortunately we got up and left," Wilson wrote.
Holbay was quick to admit that they had issues their first weekend.
"It crashed and burned. We let way too many people in the door. It was an amateur mistake. The hardest thing is looking at a customer and having to turn them down," Holbay said.
He said that even though it can be a disappointment, he'd rather serve 150 people well instead of serve 300 people poorly.
"We scaled down to only being open five days instead of seven, and we started limiting the number of people we let in the door. It's a great problem to have," Holbay said.
Pilot said that they had a steep learning curve when the restaurant opened.
"Coming from what we did at the saloon, getting used to the volume of people is crazy," Pilot said.
Holbay said he agreed.
"It was a giant wake-up call. You have to love the chaos," Holbay said.
Holbay seemed to be hopeful for the restaurant's future now that they have a handle on how many people they need to accommodate.
"The beauty is that we hired a great staff, and we want to be able to grow the business," Holbay said.
For the time being, the restaurant is to be open from 3 to 11 p.m. Tuesday through Saturday and is run by about 30 staff members.
Holbay said that he would like to eventually serve lunches, be open seven days a week and grow to 70 employees. He also said he is looking into organizing a valet service for customers.
"This is just the beginning," Holbay said.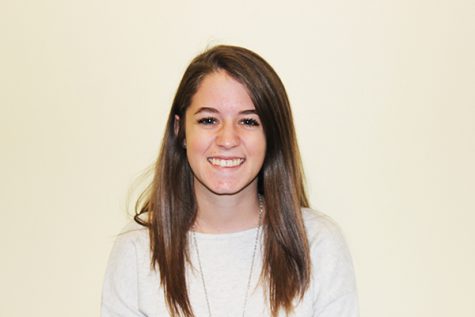 Jane Stueckemann, Managing Editor

2013 Elizabethtown Area High School
Year: Senior
Anticipated Graduation Date: April 2018
Major(s)/Minor(s): Major- Journalism; Minor- Spanish
...