Committees merged to two
Hang on for a minute...we're trying to find some more stories you might like.
At last Monday's student government meeting, executive board members were granted special powers by a vote of senators.
As a result, six of the organization's seven committees were combined into two new committees—Student Experience and Student Involvement.
Vice President Gretchen Shepard said she decided to combine certain committees after some senators had asked her whether they could change committees or be a part of another committee.
"My hope is that this allows senators to become more involved since they can lend a hand to committees they normally wouldn't," Shepard said.
With the reorganization, vendor relations, campus development and student affairs committiees are sub-committees of the Student Experience Committee.
Recreation and publicity, campus relations and student policies committees are sub-committees of the Student Involvement Committee.
The Allocations Committee remains its own committee.
Former committee chairperson positions were renamed to coordinator positions. 
Shepard said both Student Involvement and Student Experience have three coordinators.
"They are making sure that their subcommittee is continuing to get their normal functions done," Shepard said of a coordinator's responsibility.
"They are voted on internally from their own committees, and they have been appointed."
Tessa Fry is the Student Involvement chairwoman, and Devin Seiger is the Student Experience chairman.
Fry, who has been involved with student government only since last spring, said she felt honored to be nominated for her new role.
"I sure won't let down my peers or senators in this position.
"This decision was made in hopes of bettering the way senators go about their duties to help the student body. Now that no senator is restricted to one group, things should run a lot smoother."
Seiger, who has been involved with student government for a year, said he thinks combining committees was a good decision and he does not think his responsibility would be too much for him to handle.
Shepard said she choose committee chairpersons who are not seniors so that they have an opportunity to grow within student government throughout the next few years.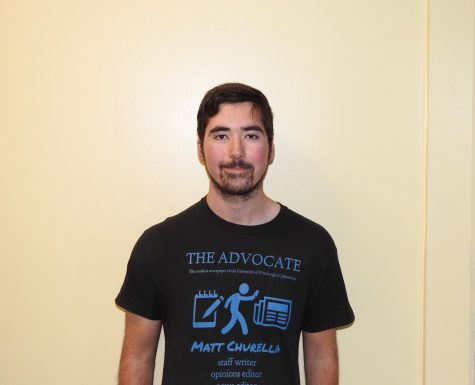 Matt Churella, Editor-in-Chief

Graduated High School: 2016, Cambria Heights High School (Patton)
Year: Junior
Anticipated Graduation Date: April 2021
Major(s)/Minor(s):...