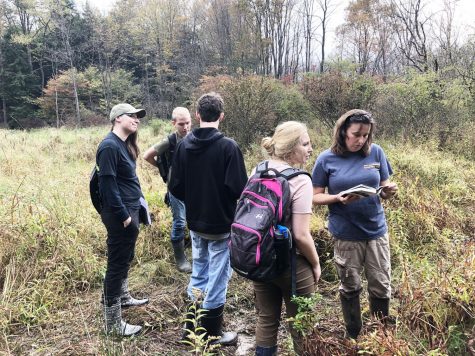 Matt Churella, News Editor
October 10, 2018 • No Comments
Some Pitt-Johnstown students traveled to Ebensburg Borough on Oct. 4 to visit Dave Lester's intended location for a future watershed nature-education center. At a reservoir...
Alyssa Coleman, Opinions Editor
October 10, 2018 • No Comments
Club members who do not receive enough money from the university are finding fun and creative ways to do it themselves. Treble in the Making, an a cappella group, began...
October 10, 2018
The 2018 nonfiction Fall Reading Series is to take place 7 to 8 p.m. Oct.11 in 131 Blackington Hall. Glen Retief, an associate professor at Susquehanna University, is to read from his memoir about growing...
October 2, 2018
As the first third of the semester comes to a close, many classes come to their first exams, and some students may find themselves in tough spots academically. The Academic Success Center in the Owen Library...
October 2, 2018
Being involved in research projects can add some highlights to a student's resume, but some students may not realize that these opportunities might be right down the stairs of the Student Union in the...
October 17, 2018
Former Vice President Dick Cheney and former CIA Director Leon Panetta are to speak Nov. 12 at Pitt-Johnstown for two sessions: one for VIPs who pay admission and one free session for the nonpaying public. The...
Academic leaders to take positions
October 17, 2018
Two Humanities Division professors have  taken on the responsibility of chairman positions.  Philosophy professor Derek Leben is now Academic Integrity Review Board chairman, while literature professor...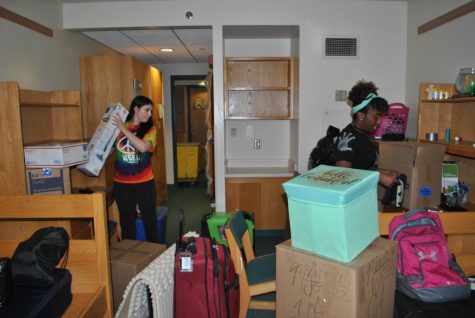 Mold comeback anticipated 26 students get a relocation
October 10, 2018
-Correction- A relocation article last week said that Servpro Restoration would begin cleaning the 16 affected Living/Learning Center rooms Sunday. The actual start date was to be Monday. The article...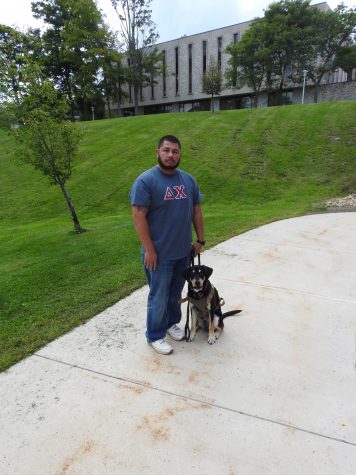 10 comfort animals among residents
October 10, 2018
Though emotional-support animals are meant to comfort students with documented disabilities, such as anxiety disorders, Health and Counseling Director Shelley Peruso said she worries that these animals...
October 17, 2018 • No Comments
Oct. 5 8:30 p.m. Student Union Drive Traffic Violation A verbal warning was issued for a traffic stop. 11:02 p.m. Sunset Lodge Fight Police received...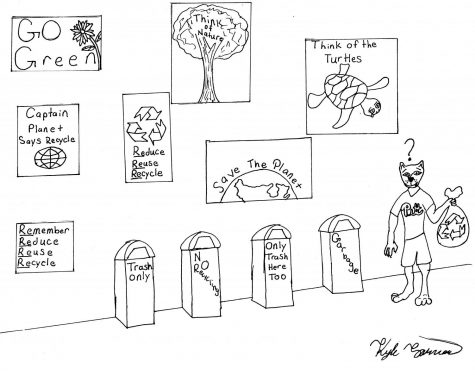 October 10, 2018 • No Comments
Pitt-Johnstown recycling opportunities have diminished, giving students limited options for what to do with some of their trash. Some recycling bins that once were placed...