Sammy Yamrose, Contributing Writer
At 7:30 p.m. Wednesday, the Bindlestiff Family Cirkus is to perform two sets of their unique blend of traditional circus, sideshow oddity and vaudevillian novelty at the Pasque...
September 20, 2017 • No Comments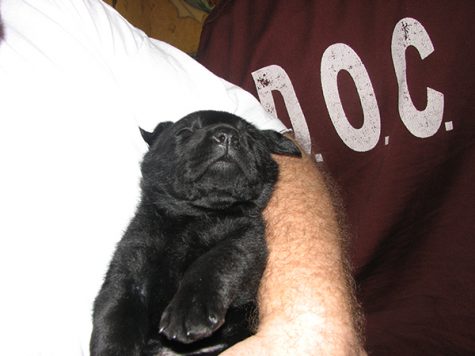 Jane Stueckemann, Features Editor
When he's not working, Clifford is a laid-back, 7-year-old yellow Labrador retriever. When he is working, he's a fully trained service dog for Lebanon, Pa., resident Tina...
April 19, 2017 • No Comments
Some seniors are ready, some are not
April 19, 2017
Pitt-Johnstown seniors have 10 days until graduation. At least some of the graduates are likely to feel prepared at graduation. According to Pitt-Johnstown's website, 99 percent of education graduates report...
April 12, 2017
...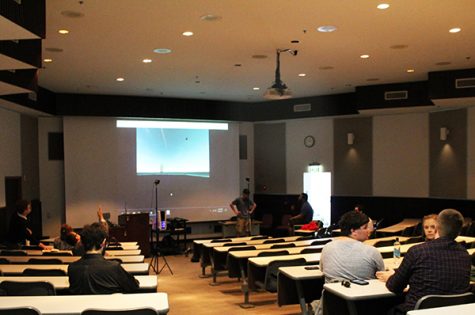 Event reveals virtual reality benefits
April 12, 2017
While students and faculty were preparing for the semester's end, a few attended a seminar last week in Blackington Hall, in which virtual reality's educational benefits were discussed. Only four professors...
View All »
Men's golf looking to improve this year
Emily Moore, Staff Writer
Pitt-Johnstown's men's golf team opened their season Sunday against Clarion University at Treasure Lake Resort, Dubois, Pa. The team has increased in their roster number compared with last year, according to sophomore Nolan Link. "We have a few new teammates joining us this year," said Link. "I am excited for to get a chance to play in some tournaments and...
September 20, 2017 • No Comments
Cory Geer, Sports Editor
With the National Football League underway, fantasy football is in full swing. Roughly a quarter of the U.S. population are getting ready to play fantasy football, according to American Express Co. of New York City. The company's latest Spending & Saving Tracker said 74.7 million Americans played fantasy football last year, spending $4.6 billion, about $61 per...
September 20, 2017 • No Comments
Pitt-Johnstown required to live stream games
Cory Geer, Sports Editor
In the past two weeks, the Pennsylvania State Athletic Conference and Pitt-Johnstown's Athletic Department announced upgrades for their online content. Pennsylvania State A...
April 19, 2017 • No Comments
View All »
Students get charges filed with magistrate
September 20, 2017
A Pitt-Johnstown student was charged with driving under the influence. In an affidavit filed by Officer Matthew Updyke, he reported that a student had arrived at the police station saying that a red Chevy...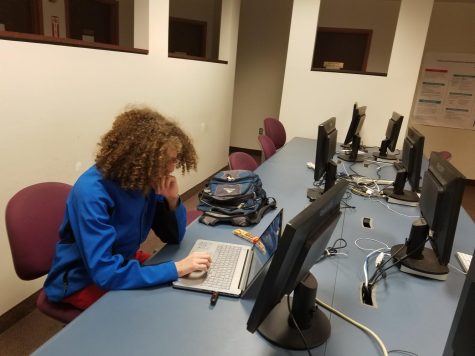 Computer Science in new academic house
September 20, 2017
Pitt-Johnstown's Computer Science Department faculty and staff report to the Engineering Division rather than the Natural Science Division chair. Computer Science Department Coordinator Sandro Marchegiani,...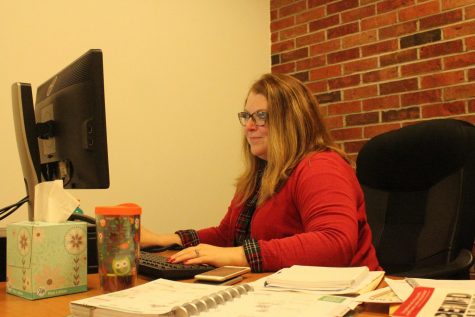 New director plans to engage more students
September 19, 2017
There's a new student activities and engagement director. Pitt-Johnstown administrators named Heather Hall to the position previously known as Student Life director. Hall has been working in student affai...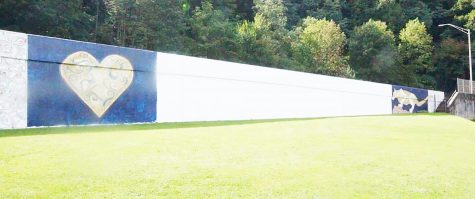 Mural is to commemorate 90 years
September 19, 2017
Commissioned artist Stacie Krupa of Islamadora, Florida, is painting a 173-foot mural in Johnstown's Kernville neighborhood to commemorate Pitt-Johnstown's 90-year anniversary. Krupa has completed ...
View All »
Sept. 8 8 a.m. Hemlock Hall Other A report was received alleging a sexual assault. It was referred to the campus Title IX officer. 11:51 p.m. Lower Townhouse Parking L...
September 20, 2017 • No Comments
View All »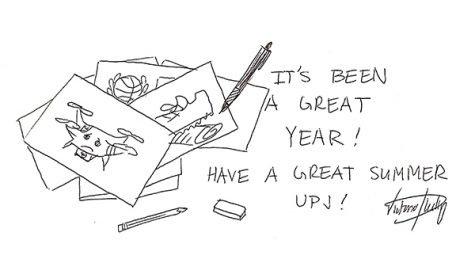 How are senators supposed to represent students if they were not elected to their senatorial position by those students? We understand there were not enough candidates who ...
April 19, 2017 • No Comments
View All »