Alyssa Coleman, Opinions Editor
April 18, 2018 • No Comments
Students looking to de-stress before finals can participate in events this week. A donation drive and swap meet is to take place Wednesday through Friday in the Cambria...
Lucy Li, Staff Writer
April 18, 2018 • No Comments
The transition from a college campus to society can be intimidating, but, for Pitt-Johnstown students, the career services counselors have their backs. The Pitt-Johnstown...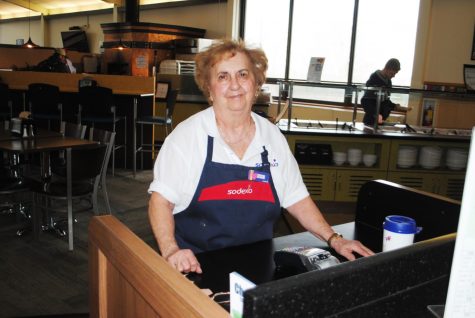 April 11, 2018
Standing at the dining hall entrance doors, greeting people with a big smile while taking their IDs, is Helen Ferrante. Meanwhile, in the same building, Linda McCleester is busy making egg-and-cheese...
April 11, 2018
A Monday campus talent show may encourage students to showcase unique talents and have fun before finals begin. Black Action Society and UPJammers are hosting the event, which is to take place from...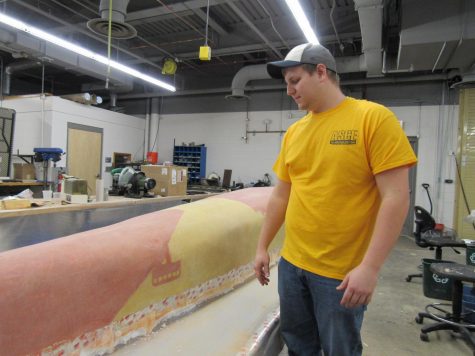 April 4, 2018
Concrete doesn't seem like the go-to material from which to build a canoe. Yet, that doesn't seem to matter to some Pitt-Johnstown civil engineering students. Pitt-Johnstown Concrete Canoe team...
Military recruiters can give answers
April 18, 2018
Military recruiters often visit campus to speak with students. Some students may avoid speaking with them, but some have said they realize that recruiters are people, too. Army Staff Sgt. and recruiter...
Members to receive a one-stop spot
April 18, 2018
For nearly three years, John Ziats has been the go-to person for student organizations' budgets and funding concerns, a responsibility that now belongs to Campus Activities and Engagement Director Heather...
April 18, 2018
Pitt-Johnstown police charged Tyler Feltman, 18, of McAlisterville, Juniata County, and student Julianne Swatrz, 19, of Mifflintown, Juniata County, with possession of liquor, malt or brewed beverages...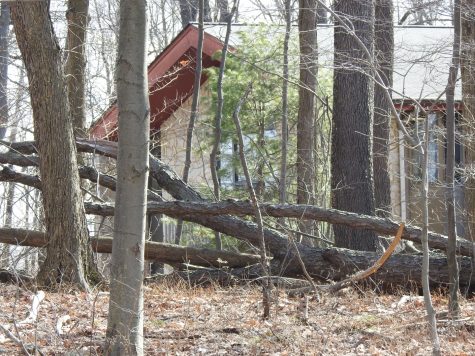 April 11, 2018
Pitt-Johnstown is not a dry campus, but there are limits. Housing rules say students who are 21 or older, the legal drinking age, are allowed a dozen 12-ounce beers, one pint of liquor or a 1.5 liter...
April 18, 2018 • No Comments
April 6 1:29 a.m. Maple Hall Alarm A trouble alarm was activated. Police found no one in the area. 3:20 p.m. Sports Center Parking Lots Lost and Found A...
April 11, 2018 • No Comments
Student Affairs Vice President Shawn Brooks has announced that he is to leave Pitt-Johnstown to accept the same position at Georgia College. Brooks has worked at Pitt-Johnstown...