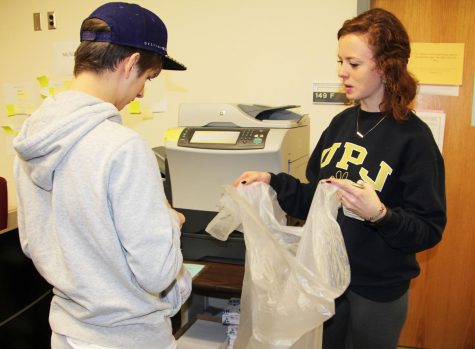 Jane Stueckemann, Managing Editor
December 3, 2017 • No Comments
Each Thursday morning, a few Johnstown  area special needs students collect recyclable items from blue bins on campus. They're doing more than protecting the environment, however. ...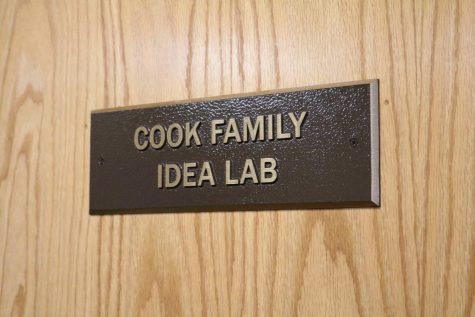 Rachel Logan, Copy Editor
November 15, 2017 • No Comments
Local entrepreneurs and those with start-up ideas don't need to look far for programs and events to help them get the ball rolling. Pitt-Johnstown offers a variety of options wit...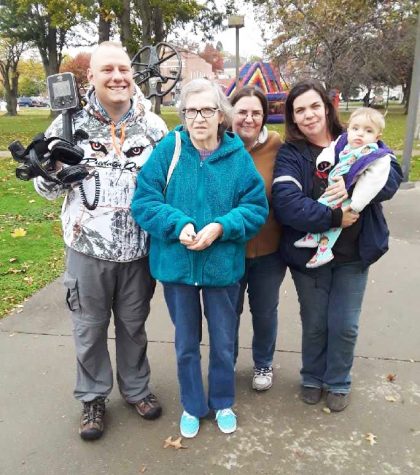 Ring comes back around for family
November 15, 2017
At some point in 1968 or 1969, Wilson Kenneth Ohl lost his Townville High School, Crawford County, class ring. On Oct. 9, William Huss found it. Huss, a Hollsopple, Somerset County, resident, said he ...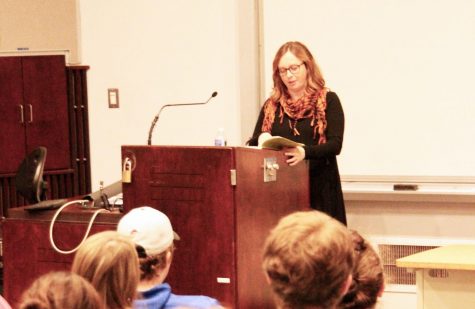 Third reader to offer fiction focus
November 8, 2017
When the leaves change color, authors of poetry, nonfiction and fiction come to Pitt-Johsntown's campus for the annual Fall Reading Series to read their work, which is to conclude with Penn-State-Er...
Eating disorders affect wider spectrum
November 8, 2017
Emily Best from Buffalo, New York, remembers obsessively practicing workouts she saw on VHS tapes 26 years ago: "Jane Fonda's Original Workout and Buns and Abs of Steel." In addition, she walked 5  miles ...
View All »
Capstone class markets city's rivers
December 3, 2017
Marketing-Management students are working with a city Vision 2025 River Capture Team representative to encourage people to use Johnstown's three rivers, which are no longer as orange or as toxic as i...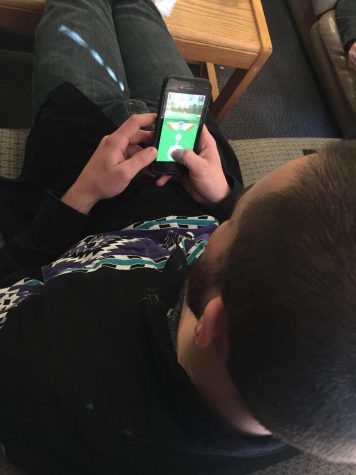 Three contribute to Guidebook app
December 3, 2017
Next semester, Student Affairs officers said they hope to use the mobile application Guidebook to increase student involvement in and attendance at campus events, for a $3,500 annual fee. Most students used G...
November 15, 2017
Student government members are working with Marines so needy families can have presents to give their children this holiday season. This is the second year that student government members are involved...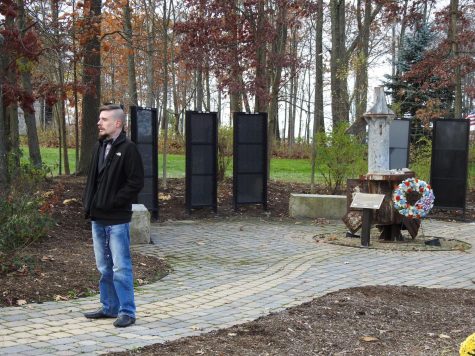 Wreath was placed to honor veterans
November 15, 2017
Over 30 people attended a campus ceremony Friday honoring military veterans at The Heroes Memorial by Whalley Chapel. The ceremony started at 11 a.m. with the Pledge of Allegiance, followed by the nat...
View All »
December 3, 2017 • No Comments
Nov. 11 5:54 a.m. Sunset Lodge Alcohol Violation Police filed a citation alleging disorderly conduct. 10:04 p.m. College Park Apartments Drugs Police filed six citat...
View All »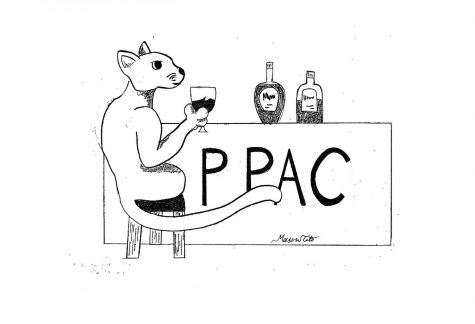 November 15, 2017 • No Comments
A change in general-education requirements would mostly benefit freshmen, who will have more flexibility in their schedules and could overlap their general-education requirements ...
View All »