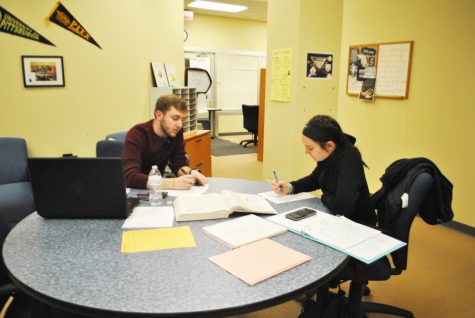 Lucy Li, Features Editor
April 10, 2019 • No Comments
In order to ensure students adapt to the transition from high school to college, Pitt-Johnstown's Academic Success Center's staff has designed multiple programs to meet...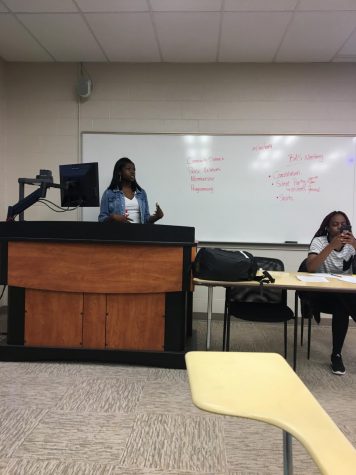 Justin Schmithorst, Managing Editor
April 10, 2019 • No Comments
Action is in their name, and that's just what Pitt-Johnstown's Black Action Society members plan to partake in after the March 22 Antwon Rose ruling in Pittsburgh.  However,...
April 10, 2019
Eyes shut, teeth clenched and body trembling a little while attempting to lift the weights one more time; let go, take a deep breath, expecting to inhale the usual stale air, but instead it's the smell...
April 3, 2019
Imagine ordering your groceries in your pajamas, and sitting in the comfort of your home. You could skip shopping in the aisles and remain in your car instead while groceries are loaded into your vehicle's...
April 3, 2019
Johnstown Symphony Orchestra managers have invited students to immerse themselves in a mixture of music from famous Hollywood films and black composers. The performance is at both 9:30 and 10:45 a.m....
Student accused of illegal drinking
April 17, 2019
Pitt-Johnstown police accused Taylor Smith, 19, of Conemaugh Township, Cambria County, with purchase, consumption, possession or transportation of liquor or malt or brewed beverages March 30. Officer...
April 17, 2019
A database is available online to view issues of The Advocate from 1930-2011, yearbooks from the early 1960s to 1999, and the book "The Evolution of College: A History of the University of Pittsburgh...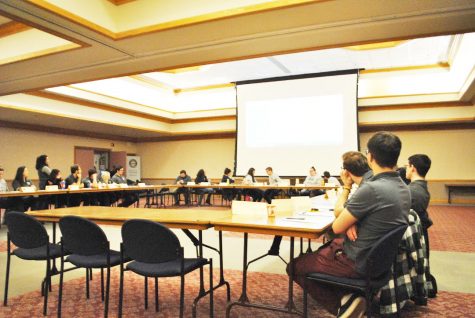 April 10, 2019
After a close election, student senators have sworn in new leadership Monday.  Devin Seiger and Tessa Fry were sworn in as student government president and vice president. According to vice presidential...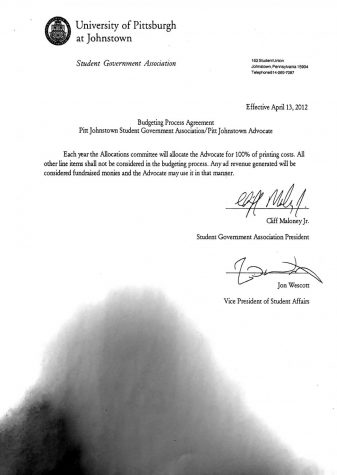 Club members voice anger at new budget
April 10, 2019
Club and organization members now know how much funding they will be receiving this coming school year as the 2019-20 student government allocations have been approved. The budget was to be finalized...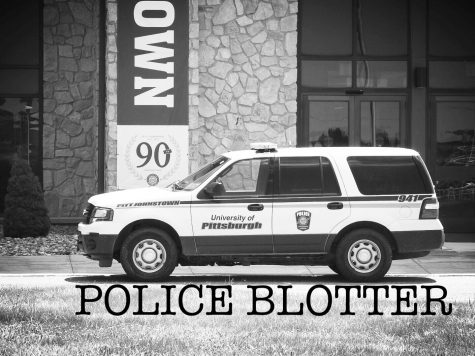 April 17, 2019 • No Comments
April 5 9:38 p.m. Hickory Hall Alarm Burning popcorn activated a fire alarm. April 6 6:03 a.m. Buckhorn Lodge Assistance A student reported an unwanted...
April 17, 2019 • No Comments
Eleven Pitt-Johnstown students have spent the last year working with me on two projects for the Jennerstown Mountain Playhouse. "Eighty Years at the Mountain Playhouse:...