Lady Cats finish seventh in competition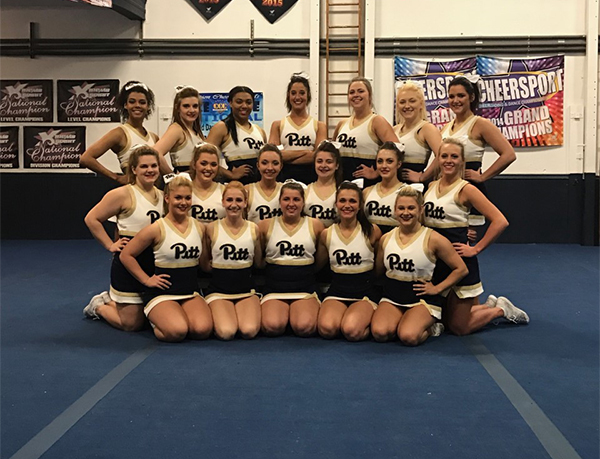 Hang on for a minute...we're trying to find some more stories you might like.
The Pitt-Johnstown cheer team placed seventh overall last week in a national competition in Daytona Beach, Fla.
The team placed seventh in Thursday morning's performance just short of making it to finals.
But, after competing in the Challenge Cup that evening, they were able to place first and qualify for finals Friday and they placed seventh overall.
Freshman Becky Stefanyak said when the team first found out they had to compete in the challenge cup they were a little disappointed, but were able to face the facts and put on a smile to make it to finals.
This is the first time in four years that the Lady Cats qualified for finals. Cheer captain Victoria Nicotra said she is proud of her team mates and there is no way she can be upset with the results.
Stefanyak said the team came together during the competition and she could not be any prouder or happier with their performance.
The Lady Cats performed against teams like Gannon University, California University of Pennsylvania and University of Central Oklahoma along with Lander University, Grand Valley State University and California State University–Stanislaus.
The competition included 15 to 20 cheerleaders on the mat, who performed a 45 second cheer and a two-minute routine with stunts and pyramids.
Stefanyak said her first experience in Daytona Beach, Fla. was an incredible one.
"The cheer atmosphere, support from my teammates and coaches and the beautiful weather all made for a perfect competition," Stefanyak said.